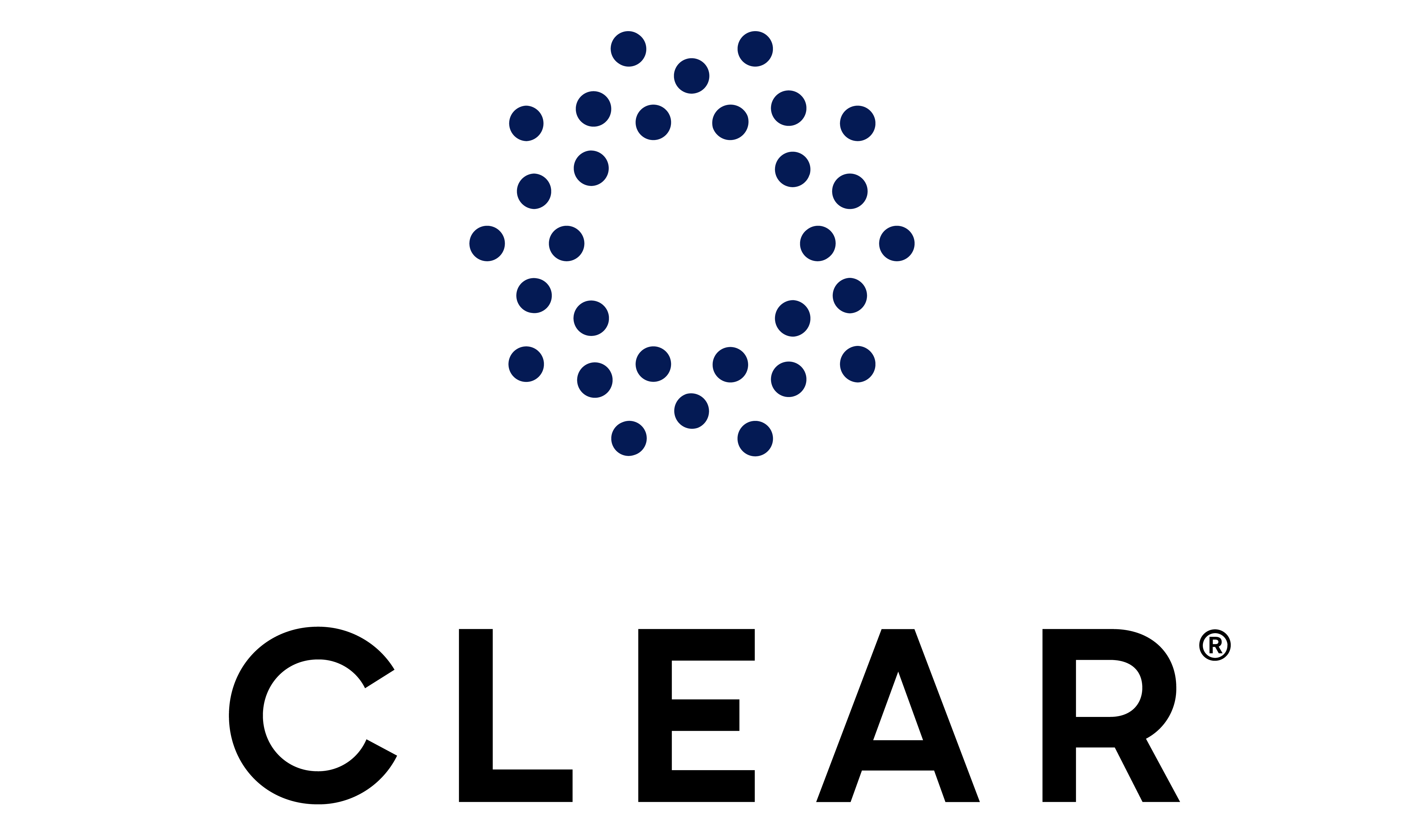 Your Safety is Our Top Priority!
Proof of Vaccination or Negative COVID-19 Test Requirements.
As part of our commitment to the safety at USHCC National Conference, all attendees must provide proof of vaccination or negative COVID-19 test results within 48 hours of entering the event and complete a short daily health symptoms questionnaire to enter the event.
We kindly ask that you prepare to show proof of vaccination or negative COVID-19 test results by following the process of either of the options below:
A. Download CLEAR Health Pass App in Advance
(recommended)
Access the fast lane for check-in! We are partnering with Health Pass by CLEAR, which will allow attendees to upload their information to the CLEAR mobile application and expedite your check-in to process to the conference.
STEP 1. Download the CLEAR app and enroll here: https://clear.app.link/USHCC2021 or by clicking on the QR code below.
We encourage all attendees to complete this process at least 24 hours before the event. If asked for a conference code, please type in USHCC2021.
STEP 2. Tap "Enroll or verify you're in CLEAR" to create your CLEAR member account. When prompted, enter your email address, phone number, and have your government-issued photo ID ready to complete enrollment.
STEP 3: Continue to follow prompts on the Entry Requirements page to securely confirm your proof of vaccination or negative test results 48 hours prior to arrival at USHCC National Conference.
Fully Vaccinated Attendees:

To add your proof of vaccination, you can upload your CDC card, or you can securely link to your vaccine provider or scan a SMART QR code. Check out this tutorial if you need help.

Attendees who are not vaccinated (or prefer not to disclose their vaccination status):

Get tested within 48 hours prior to your arrival at USHCC National Conference, both rapid and PCR tests will be accepted. In the CLEAR app, please select "Get tested 48 hours before entry" and select "Nearby Testing Locations" to find a testing site near you.
STEP 4: Your are ready! Open the CLEAR app and have your Health Pass ready to proceed to registration. Please note our conference code: USHCC2021.
B. Manual Check-in On-site
(Please plan for a 15 to 30-minute wait in line)
Proof of identification in the form of a driver's license or government issued photo identification must accompany either proof of vaccination status or negative test. Acceptable proof of a COVID-19 vaccination includes a CDC vaccination card, a photocopy of the card or a photo of the card on a mobile device.
Cardholders must be at least two weeks past receiving their first dose of the Johnson & Johnson vaccine or the second dose in a two-dose series vaccine (e.g., Pfizer-BioNTech or Moderna).
Vaccines administered internationally must be on the WHO emergency use listing to be accepted.
For those who cannot provide proof of vaccination, documentation of a negative test taken within 48 hours of the event will also be accepted. The test must be a SARS-CoV-2 viral test (either nucleic acid amplification test [NAAT], including polymerase chain reaction [PCR], or antigen test) with Emergency Use Authorization from the U.S. Food and Drug Administration. Home tests will not be accepted.
A test result must be in the form of written documentation (paper or electronic copy). The documentation must include:
Test result.
Type of test (indicating it was a NAAT or antigen test).
Entity issuing the result (e.g., laboratory, healthcare entity or telehealth service).
Specimen collection date. A negative test result must show the specimen was collected within 48 hours before the event to be attended. A positive test result for documentation of recovery from COVID-19 must show the specimen was collected within the three months before the event.
Accompanying proof of identification in the form of a driver's license or other document that visibly identifies the person on the test result.
Need help? Call 855-CLEAR-ME or tap "Get in Touch" in the app for assistance.
Check out this step by step tutorial.
Disclaimer: CLEAR and USHCC will not share your specific data about your vaccination or test results with the event organization. For further information on how CLEAR protects user data, see the member terms here.
---
USHCC COVID-19 Health and Safety Considerations for Conference Attendees
The safety of our members and guests is our number one priority. The United States Hispanic Chamber of Commerce (USHCC) continues to actively monitor the changing dynamics in collaboration with the U.S. Centers for Disease Control and Prevention (CDC) and their guidelines in regards to COVID-19 safety protocols along with our local partners at MGM Resorts International, the Mandalay Bay Resort, the Governor's Office of the State of Nevada, Clark County, the City of Las Vegas, and the Las Vegas Convention and Visitors Authority.
Our goal is to provide a safe and healthy environment for all of our attendees. Therefore, we would like to share what measures are being put in place during our national conference to protect your health and peace of mind so that you can focus on enjoying the conference.
Effective June 1, 2021 Las Vegas has removed all restrictions involving capacity limits, large gatherings, and more.
Effective July 30, 2021, the State of Nevada has mandated that everyone, including fully vaccinated individuals, wear a mask in public indoor settings in counties with substantial or high transmission, including Las Vegas. The directive aligns with the latest Centers for Disease Control and Prevention (CDC) guidance related to mask requirements.
MGM Resorts International is focused on the wellbeing of their employees and visitors from around the world. For that purpose, they have developed a "Seven-Point Safety Plan" to provide a safe and a high level of customer service environment for their guests. Additionally, they have also develop a comprehensive plan called "Convene with Confidence" to facilitate the safe return of the meetings and conventions within MGM Resorts, subject to local regulations and restrictions.
The USHCC encourages all conference participants to be fully vaccinatedbefore attending this conference; however, a vaccination is not required for in-person attendance. The USHCC respects your personal choices and is committed to safely accommodating all participants.
Every conference attendee in Las Vegas, including staff and volunteers, will be required to present proof of their vaccination record demonstrating that they were fully vaccinated at least two weeks in advance of attending the event. Alternatively, attendees can provide a negative COVID-19 test taken within 48 hours prior to arrival to the USHCC event to be granted access to the event activities, should they not have proof of vaccination.
Masks will be required at all times throughout the conference spaces, regardless of vaccination status.
A body temperature screening system will also be scanning each participant at all entry points of the USHCC National Conference. Anyone with an elevated temperature of 100.4°F/38°C will not be able to enter the event, for your safety and the safety of all our guests.
Social distancing measures will be observed throughout the conference. We have an abundance of space to assure more room for safe social distancing.
Security officers and USHCC volunteers will be monitoring all entrance areas to make sure only pre-screened conference attendees have access to our meeting spaces.
All rooms will be thoroughly sanitized prior to every function and hand sanitation stations will be widely available in all meeting rooms.
The USHCC and all of our guests will be required to follow local safety guidelines set for by the CDC, the State of Nevada, Clark County, the City of Las Vegas, and MGM Resorts International. We thank you in advance for your cooperation to ensure everyone's safety.
Masks will be provided at the USHCC's National Conference Registration Desk upon request.
Hand sanitizing stations will be available throughout the USHCC's conference space.
Your safety is our number one priority. We will continue to evaluate what is best for our guests at the 2021 USHCC National Conference to ensure your safety and comfort. We will keep all participants updated as we get closer to the event. We highly encourage registrants and guests to observe and follow CDC and local health guidelines.